Hours of operation
Monday-Friday 7am-4pm
Saturday 8am-11am
Homeowner Appreciation Day every Saturday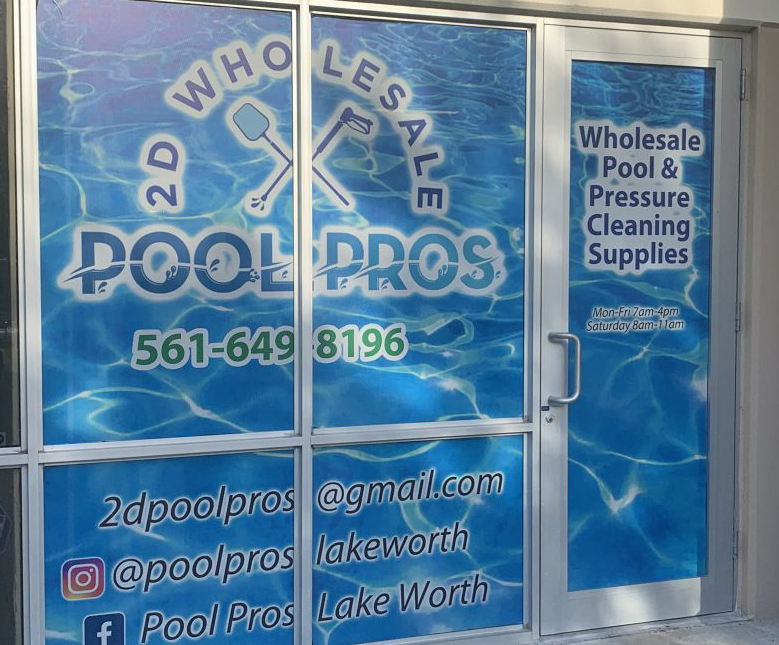 Swimming pools are a popular feature in and around the Lake Worth area.  In fact, throughout the state of Florida, many swimming pools adorn residential and commercial properties.  In the warm climate that we have in Florida, basking in a cool swimming pool is a very desirable activity for many residents and visitors, alike.  If you own or operate a swimming pool, then you know that maintaining a pool is something that should be done on a regular basis, and it requires attention to detail and the right kind of equipment. Pool Pros is your local shop for all pool equipment and supplies, and our doors are open to you always.
Pool Pros is your one-stop-shop for all pool equipment.  If you need pool chemicals, cleaners, vacuums, filters, heaters, pumps, accessories, or anything else related to your swimming pool or hot tub, then we are the place for you.  We pride ourselves on our friendly customer service and our affordable prices, as well as on the high-quality, name brand supplies that we carry.  We have a full line of supplies and we keep a large inventory on hand, so we can provide for our customers, as needed.
Pool Pros is a company that aims for high levels of customer satisfaction.  Our employees are well-trained and have acquired a lot of experience over the years.  We are very knowledgeable about the swimming pool supplies that we have in store, and we are always learning about new pool products and equipment, as well.  We are current with all new pool products, as well as familiar with products that have proven tried and true throughout the years.
If you have a pool that you care for, then we aim to be your pool partners for all of your pool or hot tub supplies.  Come in for a visit or contact us today if we may be of service to you.  We know that you will be happy with our selection and with our customer service!
Bruce J.

Josh M.

William B.
One stop shopping

Phenomenal service, exceptional, considerate people. Great prices, my only stop for pool products

Excellent
Home